Our Pre-Christmas continues. On the second day of amazing Christmas Photoshop tutorials we bring you nice Christmas Tree. The Christmas tree is one of the symbols of the Christmas. This one of the things that we are the most focused on during holidays. We decorate it, at the way we like it, and this makes Christmas more beautiful. So if you decorate your Christmas tree in real life, why don't make your own on the computer, in Photoshop? That's great idea, I know, and this tutorial is going to show you exactly how to create your own Christmas tree on the your personal computer. But this tree will be different from trees in real life, it's magical illustrated Christmas tree. So decorate your own Christmas tree for Christmas, and have fun making your own tree in Adobe Photoshop, Cheers!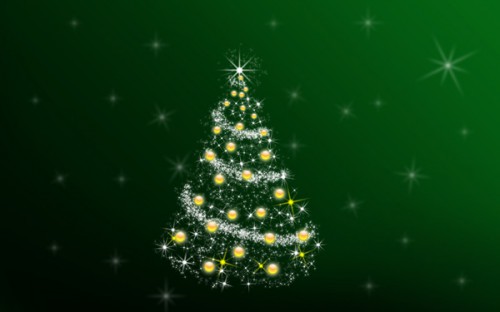 Read full "Adobe Photoshop Christmas Tutorial Day # 2 : Amazing Illustration Of The Christmas Tree" here.
Don't forget to check out our previous Christmas tutorial "Christmas Photoshop Tutorial #1: Sketchy Santa Wallpaper".
Tags: christmas tree, christmas tree tutorial, photoshop christmas