Today we have one free design resource for you that will make making of the various effects simpler and easier than before. I don't know about you, but as a web/graphic designer, I cannot create anything without a set of Photoshop brushes. Photoshop brushes are great, especially if they are free, because they save your time and allow you to create amazing results in just a single click.
As for brushes, today we have two sets with 10 Free Scratch Photoshop brushes in each of them for you. Thanks to these sets, you can create scratches on all sorts of textures and surfaces, and it's just the thing for you if you're using paper, wood or metal textures. In fact, some of these brushes are created from scratched metal. Anyhow, this set contains ten brushes and all of them are 1000 to 2000 pixels wide, and some of them are even 2500 x 2500 so you can enjoy in full resolution and use these on higher resolution projects. These sets contain one .abr file that is fully compatible with Photoshop and Gimp.
As for these brushes, they are created in Photoshop CS5, and they look great, so I hope that you'll like them.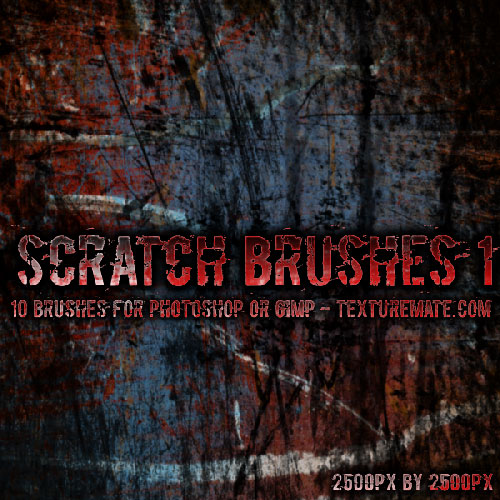 Download Free Scratch Brushes 1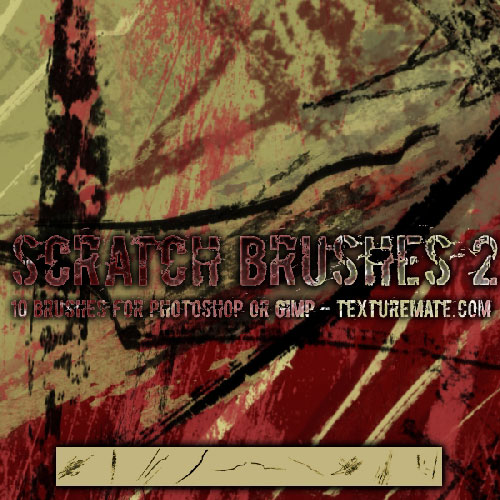 Download Free Scratch Brushes 2
Source #1: texturemate
Source #2: texturemate