We've been on a long vacation during this summer and fall, but we are back. My Free Design Resources is working again. We decided to back today, because it's exactly a month before Christmas, YEAH! I know you can't wait for Christmas, and we are going to give you a little bit more of Christmas holiday spirit with our tutorials and other photoshop stuff.
From today, My Free Design Resources is Christmas themed. Which means that we are going to give you at least one Christmas themed pohotoshop tutorial every day until Christmas! So you can use it to make your Christmas more beautiful and more creative. We will start with simple one. Just a Santa Claus wallpaper, with a little bit of snow, and magic. The charm of this wallpaper is, it's sketchy look, which is perfect for your kids. So you can make your own wallpaper for your kid, and that will make you proud. So enjoy in the first tutorial of the Christmas Photoshop Tutorial Series, and have a fun doing it!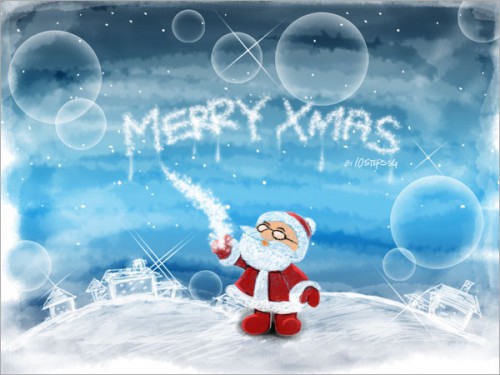 Read The Full " Christmas Photoshop Tutorial #1: Sketchy Santa Wallpaper" here.
Tags: santa, sketchy tutorial, sketchy wallpaper, tutorial