It's less than two weeks left before the spring. The Snow is melting down, the birds are coming back from warmer landscapes, the weather is joyful and everything is alive after long snowy winter. In parallel with real world and real spring, the spring is also coming in our digital world, in our world of Photoshop. So if you are willing to transport spring from outside world to your Photoshop world, we have something just for you! This is a set of spring flowers Photoshop brushes, the set of brushes which will deliver spring spirit to your Photoshop works and pictures.
So when you're not outside, enjoying this beautiful weather, you can easily use this amazing set of brushes for your spring related Photoshop picture, or any other picture.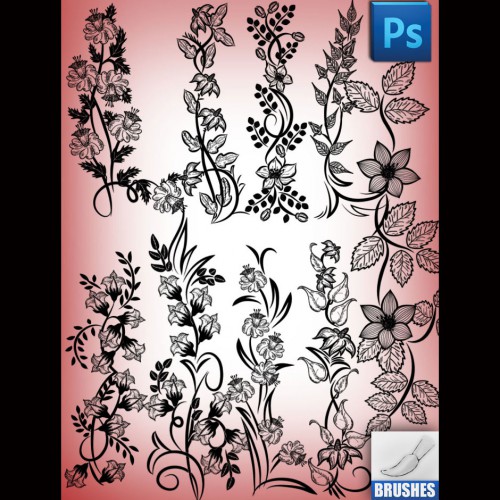 Download "Spring Flowers Brushes Set" here for free.
Tags: flower brushes, flower photoshop brushes, photoshop brushes